Jay Gonzalez, candidate for governor, will join the Natick
Democratic Town Committee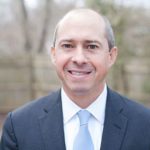 for our June 28 meeting.
Jay served as Secretary of Administration and Finance
under Governor Deval Patrick from fall 2009 until January 2013. He also served as chairman of the state board of Early Education and Childcare. The department of Early Education and Childcare licenses childcare facilities and oversees adoption and foster care placement agencies, among other duties.
The meeting takes place Wednesday, June 28 at 7 pm, in the school committee room on the third floor of Natick Town Hall.